Front Panel
LHS: Four percussion sounds can be operated polyphonically. Instruments available: Taiko, melo Tom, Synth Drum, Timpani, Wood Block, Agago.
RHS: Up to 6 chords can be operated polyphonically. Currently programmed for A, E, D, G, A7 and C. These can be changed to any chord of choice in the software. Instruments available: Acoustic Grand Piano, Piccolo, Electric Guitar, Cello, Choir Aahs.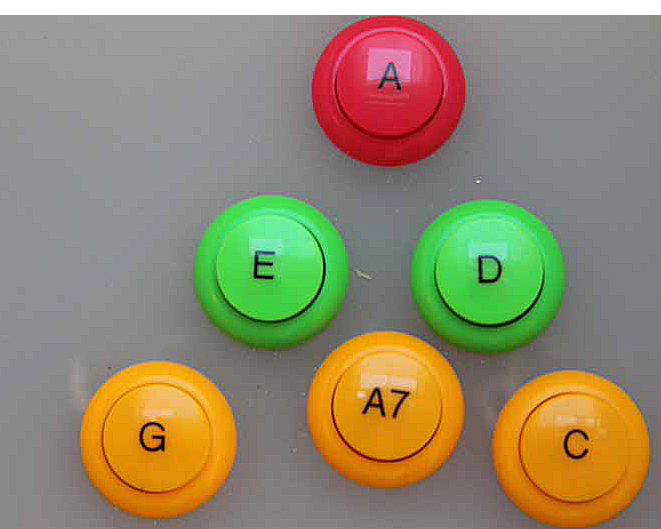 Micro controller setup
LHS The Arduino is on the acting as a MIDI controller. Connections from the sockets and switches go to the "screw shield" in the middle. On top is a Sparkfun Music Shield acting as a MIDI synthesiser. It audio out put is fed to an amplifier
RHS: MIDI output, USB connectors and 12v PSU input.